Revue 2018
We would like to say thank you for your outstanding dedication and enthusiasm to all of the performance venues and artists, all of the participants and, last but not least, our audience. To give you an impression,here are some of the first reviews in the press. More about the Berlin Performing Arts Festival 2018 you can find on Facebook, Instagram and Twitter.
PAF Blog
During the festival, theater studies students from Free University Berlin took a curious and critical look at everything that makes up PAF 2018: the productions and the artists, the work behind the scenes, the festival atmosphere.
About the Festival
The Berlin Performing Arts Festival is organized by LAFT Berlin in cooperation with the performance venues HAU Hebbel am Ufer, Sophiensaele, Ballhaus Ost and Theaterdiscounter.
Schedule of Programming 2018
Berlin-based artists and groups will per- form work in the fields of theater, performance, dance, children's and youth theater, puppet and figure theater, circus and music theater on stages large and small within the city's independent performing arts community or claim unusual locations within the city for themselves.
Introducing 2018
A permanent part of the festival calendar is the Introducing programming where, this year as well, exciting young artistic positions are presented that Berlin's independent performing arts community can look forward to in the future.
Trips through the festival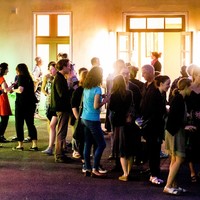 Here you can find guided tours and "hiking trails" through the schedule of programming, informations about our festival center and parties, highlights and performances and further offers to your personal experience.
Visiting Industry Professionals
The schedule of programming for visiting industry professionals provides inspiration for all seeking professional exchange in addition to the diverse artistic experiences during the week of the festival and who want to explore the city and its performing arts community together with colleagues.
More about the schedule of programming
Festival Outposts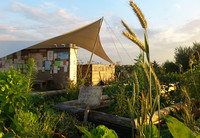 Alongside the festival center there are four aditional outposts. Here you will get information about the festival and tickets.