Ancillary Programming and the Festival Center
The heart of the Berlin Performing Arts Festival (PAF) will beat this year at Kottbusser Tor in Kreuzberg. In aquarium, visiting industry professionals, audience members, the festival team and artists meet for a lively exchange of experiences or just for the silent late night drink Stanislavski.
Festival Outposts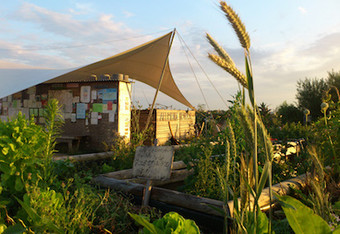 The festival has more to offer than the performances themselves.Here you can find guided tours and "hiking trails" through the schedule of programming, informations about our festival center and parties, highlights and performances and further offers to your personal experience.
Introducing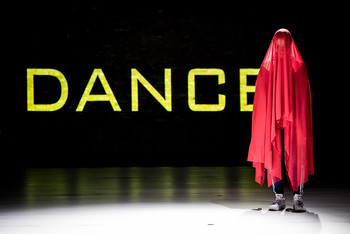 Introducing, the newcomer's platform, will present nine productions this year that Berlin's independent performing arts community can look forward to in the future.
More about Introducing
Visiting Industry Professionals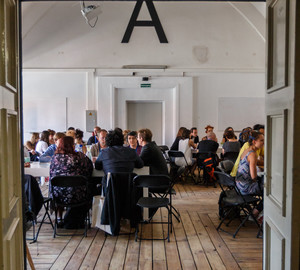 For everyone seeking to meet new partners and collaborators during the Performing Arts Festival, the schedule of programming of the festival center provides the space to exchange and discover the city in all of its summery facets together with colleagues.

Our Schedule of Events for Visiting Industry Professionals
Meet the scribes!
Capturing the present moment in writing has a long traditionat that goes back far into human history. During the festival, the artist Leisa Shelton and twelve additional "Scribes" will visit numerous events and invite the visitors to brief conversations between events to write down their impressions, observations and special experiences. Keep your eyes open, the "Scribes" could be anywhere! This project has been assisted by the Australian Government through the Australia Council, its arts funding and advisory body.
PAF Partys!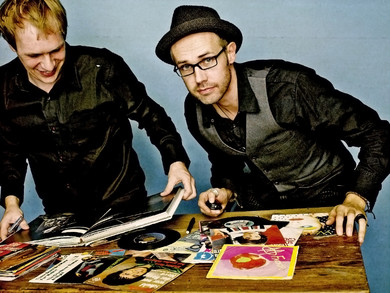 The festival will kick off with the festive opening event "Open up, PAF!" on June 5 at SO36 at 10:00 pm. All festival guests are cordially invited to celebrate the opening party with us!
Flüsterpostkasten
Five artists in a bus full of props, musical instruments and typewriters. They create impressions of the Performing Arts Festival in real time, report about the previous day and, like in the children's game Telephone, or, in German, Flüsterpost, carry messages to the next day. A fairytale on display that travels straight through Berlin, sketching a colorful festival panorama. Every hour, things are collected, tales are conceived and directly performed: Drama in the smallest format, live drawings and cello accompaniment about the big discourses and little stories of the 2018 PAF.
The Flüsterpostkasten will be held daily from 6 to 10 June at various venues organized by the group Kastenwesen. More informations you will find at www.kastenwesen.com.