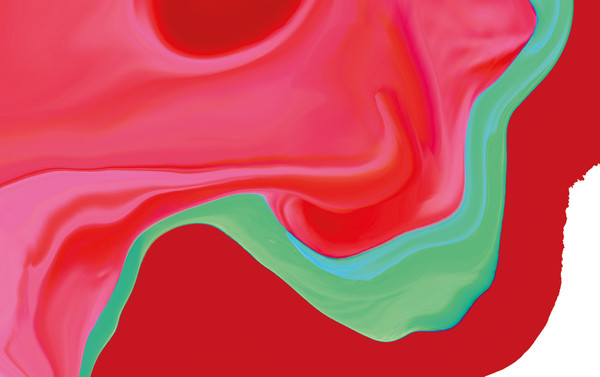 FOKUS FUTUR (FOCUS ON THE FUTURE) V: HOW WILL WE HAVE OPTIMIZED OUR BODIES?
(Amelie Mallmann)
FOKUS FUTUR V for "Die taube Zeitmaschine"
1 Question, 5 Performances, 5 Encounters with Discussions and Movement
FOKUS FUTUR V is an ancillary format for the Performance "Die taube Zeitmaschine" (Michaela Caspar / Possible World). The introduction starts at 6:30 pm, Ballhaus Ost
We have selected five performances over five days that provide some food for thought for the question: "How will we have lived?" We will form a temporary community that will immerse itself in the topics and artistic signatures of the individual performances, placing them in relation to its own worldview and lifestyle. How will we do that? Using our senses, associatively, using movement and in a face-to-face exchange. Before each performance, we will ask ourselves: "What will we have experienced? " We will come together once again after the performance and share what we have experienced, felt and thought with a focus on what the work says about our "future conjunctive", that is, our future in hindsight.
FOCUS:FUTURE itself is offered free of charge: tickets to the respective performances must, however, be purchased.
Vorverkauf beendet. Restkarten ggf. an der Abendkasse
Price: Für "Die taube Zeitmaschine" 16 €, ermäßigt 12 € (ggf. zzgl. VVK Gebühr)
Announcements:
FOCUS:FUTURE itself is offered free of charge: tickets to the respective performances must, however, be purchased. When buying 3 tickets or more for performances that are part of FOCUS:FUTURE, the purchaser will receive a volume discount which is applied to all tickets purchased.
Dates:
Sun.
18.6.
18:30
ca. 90 Min.
Venue:
Ballhaus Ost, Pappelallee 15, Prenzlauer Berg,
10437 Berlin
Wheelchair accessible (Information provided by the organisers.)
Credits:
FOKUS FUTUR (FOCUS ON THE FUTURE) was created and is led by: Amelie Mallmann, dramaturg
In collaboration with Tanzscout Berlin (Dance Scout Berlin).
Venue Info:
Ballhaus Ost is a production space for independent theatre, performance and dance.
Located in the former celebration and assembly hall of a Berlin Free Church Community, built in 1907, Ballhaus Ost cooperates with groups and artists from all fields of the performing arts, including well established groups and artists as well as newcomers and so far not well known participants of the independent theater scene.
As an experimental stage for various forms of contemporary theatre, Ballhaus Ost invites to experience and discover new ways of artistic debates with today's reality of life.
Before the venue was reestablished as theatre, in the GDR, the ballroom was used as "Casino des Handwerks", after the breakdown oft he wall it was a pool hall and a night club.
Ballhaus Ost was established by the directors Uwe-Moritz Eichler, Philipp Reuter and the actress Anne Tismer in 2006. Since 2011 Daniel Schrader and Tina Pfurr have been the artistic directors.