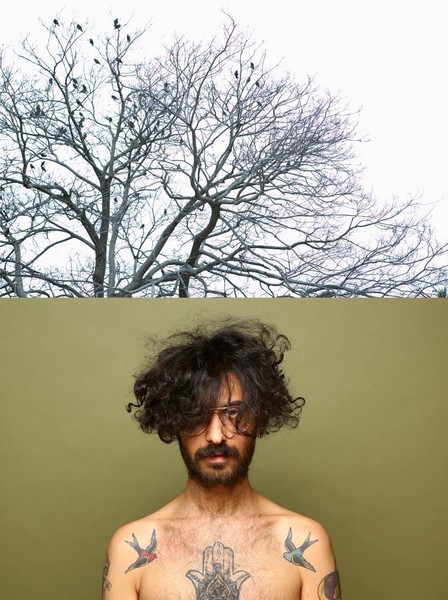 Guided Tour
Suitable for International Audiences
Tour 6: The post-personal tour with Ariel Efraim Ashbel
(Ariel Efraim Ashbel)
For English speakers!
The works in the tour represent an approach to contemporary performance making that's rooted not only in personal experience (a prevalent tendency in politically conscious work) but also in the addressal of traditional forms - theater, music, dance - and the crafts they entail. The responsibility towards professional history alongside ideas about cultural relevance, the notion of entertainment as a valid trait in contemporary performance and "thinking in the box" are all questions I find productive in my own work and thus I'll be happy to discuss them and any other thoughts with the tour's guests.
Meeting Place: 1:15 pm, Vierte Welt Kollaborationen
1:30 pm ÉCOLEFLÂNEURS, ÉCOLEFLÂNEURS, Vierte Welt Kollaborationen
4:00 pm All Tag, Max Howitz, Privatwohnung im Prenzlauer Berg
8:00 pm Exodus, Cecilie Ullerup Schmidt + Andreas Liebmann, Sophiensæle
When registering, please provide the name and date of your desired tour(s) in the subject heading of the email and the desired number of tickets, your first and last name as well as a contact email address and/or telephone number in the body.
Price: 33,30 €
Please register by May 28, 6 pm.
Announcements:
The admission tickets are included in the price of the tour and will be handed out by the tour guide (Cash only!). The travel between the performance venues will be conducted on public transportation. BVG (public transportation) tickets are NOT included in the price of the tour. Minimum number of participants: 5 persons
Dates:
Sun.
29.5.
13:15
ca. 480 Min.
Venue:
Vierte Welt Kollaborationen, Neues Zentrum Kreuzberg, Galerie 1.OG, Adalbertstr. 4,
10999 Berlin
Kottbusser Tor, Neues Zentrum Kreuzberg, Galerie 1. OG, Zugang über Aussentreppe Adalbertstrasse 96. Ab 30 min vor Vorstellungsbeginn ist das Tor geöffnet. Nur eingeschränkt (mit Voranmeldung) barrierefrei.
Participants:
Ariel Efraim Ashbel (b.1982, Tel Aviv) makes performances. Originally a theater director, the work he has been creating since 2000 negotiates interdisciplinary proposals for stage events, located in the gap between theater, dance, music, and installation. In Israel, he worked regularly with Tmuna Theater (Tel Aviv) and Hazira Performance Center (Jerusalem) and showed work at the Akko Festival, as well in other contexts such as artTLV, the Center for Contemporary Art, Levontin 7, HaTeiva, and more. Between 2008-2010 he was Associate Artistic Director of the IntimaDance Festival for Contemporary Dance. Since 2011, Ashbel is based in Germany, where he presents work regularly at HAU Hebbel am Ufer Theater (Berlin) and Kampnagel (Hamburg). Other venues in Berlin include Sophiensaele, HZT (Uferstudios), ausland, the Berlin Biennial, the Porn Film Festival, and Transmediale. His work was also presented in festivals and venues in New York, Düsseldorf, Essen, Zurich, Frankfurt and Munich. Alongside his work as a director he also collaborates with colleagues as performer and dramaturge. Ashbel is a graduate of the School of Visual Theater, Jerusalem (2006) and he holds a BA in History and Philosophy from Tel Aviv University (2010). He won the Akko Festival prize for alternative theater in 2003, annual scholarships from the America-Israel Cultural Foundation in (2003-2007), the Mayor of Jerusalem and the HaZira Performance Art Center prize in 2006, the Legacy Foundation scholarship in 2007, and participated in Goethe Institute and International Theater Institution's (ITI) residency program for young theater directors in 2011.
Venue Info:
"Die Vierte Welt Kollaborationen" sind 2010 auf Initiative von Lubricat im Zentrum Kreuzberg gegründet worden. Die Vierte Welt ist ein Raum, in dem sich Künstler, Spezialisten, Aktivisten und Publikum auf Augenhöhe begegnen, um in Verständigung und Austausch zu treten. Die Vierte Welt hat sich zu einem offenen Möglichkeitsraum entwickelt, mit dem wir - gegen den kurzfristigen Verwertungsdruck des Marktes - eine Situation von Dauer und Kontinuität in der künstlerischen Arbeit behaupten. Weg von der Fokussierung auf das singuläre ästhetische Ereignis (Projekt) und von den Einschließungen in eine Szene, arbeiten wir an einem Perspektivwechsel der künstlerischen Produktions- und Präsentationspraxis, in welchem wir versuchen, die ästhetischen und die kunstpolitischen Positionen neu zu denken.