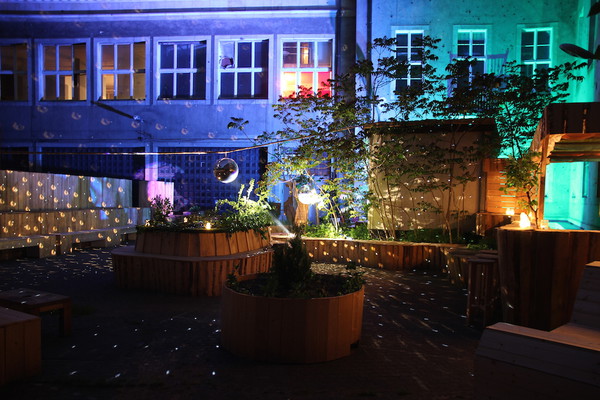 Session
Ancillary Programming
Free Admission
Alte Münze – Cultural Future in the Center of Berlin
(Christophe Knoch (Independent Scene Coalition, Mica Moca), Sabine Bangert (Chairwoman of the Cultural Affairs Committee), Marco Clausen (Prinzessinnengarten), Enrico Schönberg (Stadt von unten), Marc Wohlrabe (Clubcommission Berlin, Nights - Stadt Nach Acht 2017), Katharin Ahrend (Spreewerkstätten), Kathrin Pechlof (IG Jazz Berlin))
The location Alte Münze provides 15,000 square meters for the arts – right in the heart of Berlin next to Alexanderplatz. Individual groups have presented various concepts for its future utilization. At present, however, there is no unified concept that has been accepted by both the political decision-makers as well as the art and culture community. The Coalition of Independent Arts calls for an open and transparent procedure regarding the future of this highly attractive location! All parties who have already presented concepts for the future utilization of Alte Münze as well as those with an interest in doing so are warmly invited to participate in a discussion regarding the previous process and the future procedure. We look forward to an animated discussion!
Price: Eintritt frei
Dates:
Sat.
17.6.
14:00
ca. 120 Min.
Venue:
Alte Münze: Festivalzentrum, Molkenmarkt 2, Mitte,
10179 Berlin
Credits:
An event initiated by the coalition of the independent scene.
Input:
Katharin Ahrend for the Spreewerkstätten
Kathrin Pechlog for the IG Jazz Berlin
Auf dem Podium werden sein:
Marco Clausen, Prinzessinnengarten
Enrico Schönberg, (angefragt) Stadt von unten
Christophe Knoch, Koalition der Freien Szene (Independent Scene Coalition),
Mica Moca
Sabine Bangert, Vorsitzende Ausschuss Kulturelle Angelegenheiten
Moderation:
Marc Wohlrabe, Clubcommission Berlin, Nights - Stadt Nach Acht 2017
Venue Info:
Alte Münze in Mitte has been the home of Berlin's mint since the 1930s. Here, Reichmarks were printed by the National Socialists, then East German marks, followed by Deutschmarks and euros after German Reunification and the introduction of the euro until the mint was moved to Reinickendorf in 2005.
The premises are currently managed by Spreewerkstätten. Since 2013, they have successively developed various areas in Alte Münze and made them usable. Culture makers, music producers, artists working in all genres as well as art and music festival presenters and social startups realize a wide variety of projects in Alte Münze today in the culture and creative economy sectors and program the event areas.
The future of Alte Münze is currently the topic of active debate by Berlin's cultural policy makers. In light of this, PAF is even more excited to be able to be a guest here. It allows this much-discussed location in the middle of the city to be temporarily experienced together by audience members and artists.